Biomat vs Bemer, Which is Better?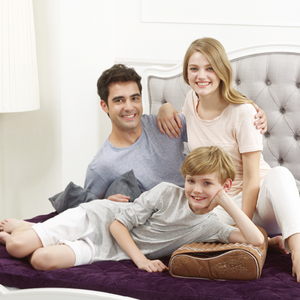 Have you ever found yourself panickily clutching at your chest due to chest pains? If you have, then you have probably scoured every inch of the internet in search of pain relief. And while there are many pain management systems out there, two specific non-invasive, pain-free systems seem to be all the talk: Biomat vs Bemer!
And to help put this debate to rest and ultimately guide you towards the best option for your pain, we've done all the research, crunched the numbers and sought out the best pain relief solution for you.
Biomat vs Bemer: The health benefits
Bemer
The main function of Bio-Electro-Magnetic-Energy-Regulation (Bemer) therapy is to help ensure optimal health by actively increasing the circulation in your body.
Research also shows that Bemer therapy can expertly help you with an array of conditions, including:
 

Chronic fatigue

Low energy

Wound healing

Inadequate sleep

Pain management
Biomat
Biomat therapy is an FDA-approved, over-the-counter medical tool that is highly praised by medical, wellness and fitness professionals for its quantum technology and wealth of health benefits.
This therapeutic, far-infrared therapeutic system ultimately helps heal, rejuvenate and kickstart a number of holistic health benefits for the entire body. These benefits include:
Pain relief

Reducing joint pain and stiffness in muscles

Temporary relief of sprains and strains

 

Improve blood circulation

Reduce inflammation

 

Strengthen cardiovascular system

 

Increase restful sleep

 

Reduce stress levels in the body

 

Boost energy and vitality

 

Improve mobility
Biomat vs Bemer: The Technology behind them
Bemer
Without losing you to a long list of technical terms, simply put, Bemer therapy increases blood circulation by approximately 30% in order to promote oxygenation in your cells. It achieves this via low-level pulsed electromagnetic waves and frequencies.
These electromagnetic pulses penetrate the skin and specifically target your mitochondria. Once these waves hit the mitochondria, they trigger the production of more nitrous oxide – that's the chemical which helps expand your capillaries so that more blood is able to flow efficiently to your cells.
All of these patented, high-energy signals, therefore, improve the performance of the body's cells, which in turn works in favor of the body's own self-healing mechanisms.
Biomat
Biomat makes use of state-of-the-art precision engineering to send wavelengths of light about 2 to 7 centimetres beneath the skin to reach cells, nerves, muscles and even bones in the body. These infrared lights that radiate from the Biomat spur on several key processes in the body.
This is only possible because of the advanced technology used in this system which is made up of 17 layers.
All of these sophisticated healing layers ensure that all of the light energy is targeted to ensure that this therapy stimulates the regeneration and repair of injured tissues, reducing pain and inflammation.
Biomat vs Bemer: The Pricing
Bemer
The home edition Bemer retails at approximately $5,770 USD and is the standard mat for home use. It also comes with a control panel, wall mount and straps.
The go-edition is a kit that is more suitable for those who are always on-the-go as it comes with a backpack and charger. This option retails at approximately $5,130 USD.
The B.Body Professional Bemer mat, which is priced at roughly $740 USD, comes with a fixing belt, and an instruction manual. This is the more basic, starter pack option for those looking to start off.
Biomat
The Richway Single size Biomat retails from $2,950 USD and is the perfect introduction to beginners or those interested in delving into far-infrared technology. This Biomat comes with a fitted cotton cover, a zipper storage bag, a control box, a user guide and all the necessary documentation.
The Richway Queen size Biomat goes for approximately $3,850 USD and boasts two heat zones, so that it can be used simultaneously by two people, and each person can be comfortable at the level they choose. It also includes additional space and comfort as well as a fitted cotton cover, zipper storage bag, a control box, a user guide and all the necessary documentation.
The Richway King size Biomat is priced at $4,650 USD and is a great experience given its sheer size, volume and energy production. It includes a fitted cotton cover, a zipper storage bag, a control box, a user guide and all the necessary documentation.
Biomat vs Bemer: Exploring their materials
Bemer
Bemer mats are made from programmable, low-intensity magnetic fields. They are then covered by a durable material called Alcantara. This is a synthetic textile material which adds an additional level of stain and wear-and-tear protection. Alcantara also gently covers all of the wavelength spurs, in order to offer you a high degree of comfort.
Biomat
Given the fact that Biomats will make skin contact, it was critical to the construction of these mats that thick natural cotton fibres were used. This was an intentional move to guarantee exceptional comfort with every use.
This industry-leading mat also ensures that no glue is placed on the amethysts and that the fibres are breathable enough for the infrared to penetrate through both the material and the body.
Better yet, Biomats also boats a waterproof cover that is made of 100% polyurethane with a proprietary coating to repel liquids. The composition of the mat is also completely hygienic and can easily be disinfected whenever necessary.
Biomat vs Bemer: The final verdict
While both of these pain management systems have been widely praised, it goes without saying that the Biomat offers a superior and holistic health-based experience. Given its advanced technology, deeper penetration and outstanding results, materials and compositions, opting for Biomats would be the best option.
Should you wish to purchase a Biomat, there are currently exclusive financing options for those who are looking to yield its healing benefits sooner rather than later and you can also check out our insurance claims. 
Disclaimer: This information is not intended to cure, diagnose or treat medical conditions. Please consult with a qualified health practitioner before beginning any new health program.