7 Biomat Healing Properties and Benefits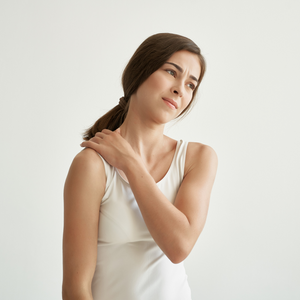 Healing doesn't always mean that something is wrong with your body, it's a lifestyle
With the ups and downs of life, it's natural for our bodies to need to pause and recover from the everyday hustle. But this doesn't mean that there's something wrong with our bodies every time we feel something is wrong. 
That's why at Biomat Direct we're on a mission to help people like you heal your body whether you want to relax and relieve stress, or treat some specific stress triggers with our products. 
Living a healthy life starts with pursuing healthy habits. Let's explore how Biomat healing can help you achieve this. 
What does the Biomat do for you?
The Amethyst Biomat is a portable, FDA registered healing mat. It uses Far Infrared Light and Negative Ion technology to soothe pain, reduce stress, and improve wellbeing. You can explore more about what exactly a Biomat is along with its uses here. But in short, a Biomat helps you tackle different stress triggers in your body with its unique technology.
Does the Biomat help with inflammation? 
The Biomat healing mat is a great tool for reducing inflammation in the body because thanks to the combination of heat therapy with its Far Infrared Technology (which brings intense heat through your entire body helping blood vessels and capillaries dilate reducing inflammation), the Biomat healing mat also harnesses the power of Negative Ion Technology (which relaxes the nervous system). 
Does the Biomat help with anxiety?
Anxiety and stress are part of life, and as humans we must learn to build a healthy relationship with stress. That's why Biomat healing channels a new way to deal with stress if you incorporate this product into your lifestyle thanks to its powerful amethyst healing benefits. This crystal is known to help reduce stress levels in the body and is included within the layers of the Biomat healing mat. 
Resting on top of the Biomat and combining your routine with meditation and mindfulness can do wonders for your anxiety and stress levels!
Biomat healing properties and benefits
1- Relieves cramps
If you constantly suffer from cramps in different parts of your body, Biomat healing can help you relieve them at home. Learn how to relieve cramp pains and give your body a relaxing moment by playing some music and indulging in a Biomat therapy session.
Shop the Biomat or the Biomat Mini
2- Ease lower back pain
Lower back pain can be very uncomfortable and dangerous when not treated correctly. So if you suffer from this type of pain, learning how to ease lower back pain at home and practicing back pain exercises on our Biomat can be an alternative to reduce pain, but always consult with your doctor beforehand. 
3- Reduces period cramps
If you suffer from severe period cramps during your menstrual cycle, using our Biobelt is a great alternative to ease this type of pain. Our Biobelt can be wrapped around your stomach and you can let the Biomat healing benefits work its magic with its heat therapy that will help you feel better. You can also explore more natural ways to relieve period cramps at home here. 
4- Helps reduce neck pain and sore muscles
Neck pain is a stress signal from your body telling you it's time to slow down. Treating neck pain at home with natural remedies is one way to fight this. Another way to treat neck pain is using our Biobelt on specific regions in your body to reduce inflammation.
5- Reduces knee pain
Our legs are one of the most important parts of our bodies that allow us to walk and achieve things every day, so taking care of our knees is very important. If you suffer from chronic knee pain, you can harness the benefits of Biomat healing by learning how to reduce knee pain at home and combining some easy exercises that you can do on your own. You can also apply heat to your knees with the help of the Biobelt.
6- Helps with pleurisy and chest pain
Treating chest pain at home is easy when you combine natural remedies for pleurisy and apply heat to the affected area. Remember to always consult with your doctor or physician first. 
7- Reduces sciatica back pain
Relieving sciatica back pain doesn't always have to end with pills and medications. Lying on the Biomat can help you stimulate blood circulation and reduce inflammation on your back while you also relax, sleep and recharge. Our Biomat mattress can also be a great alternative to help you fight this chronic pain. 
Shop the King Size, Queen Size or Single Size
Biomat healing is a great pathway to building healthy habits at home
Like we said at the beginning, healing doesn't mean that there's something wrong with your body. It's a lifestyle choice, and if you choose to build healthy habits, chronic pains and illnesses can start to disappear from your life. 
Give yourself the chance to include mindful habits into your life so that your mind and body can stay centered and healthy on repeat.
Disclaimer: This information is not intended to cure, diagnose or treat medical conditions. Please consult with a qualified health practitioner before beginning any new health program.